Close Grip Push Up - Instructions, Variations & Alternatives
Muscles involved
Deltoids

Pectorals

Abdominals
Also known as
How to perform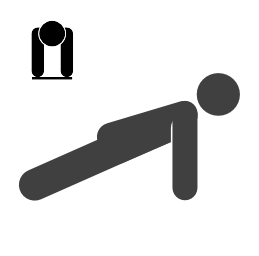 Triceps Push Up - Starting position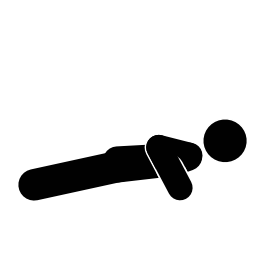 Triceps Push Up - Muscle Under Tension
Set up & Starting position (prone lying)

Use handles such as push-up bars or grab onto a low bar to keep your wrists in a neutral position.

Lie on a decline bench set to 15 to 30 degrees angle, secure your feet at the end of the bench. Grab the weights and place your arms straight out over your chest with a neutral grip (hands parallel, palms facing each other) shoulder width apart. Retract scapula and tuck your shoulders down and back.

Eccentric phase
Bend your arms, keeping your elbows close to your chest, and lower the weights towards your rib cage.

Isometric hold (optional) - Pause at the bottom and breathe in deeply.

Concentric phase
Exhale as you straighten your arms. Concentrate on the triceps contraction and return to the starting position with your arms extended over your chest. Repeat.
Exercise Variations
Incline Triceps Push Up
Incline push-up variation is ideal for beginners who want to quickly master and progress push-ups. You can gradually increase the difficulty by lowering the surface you are holding onto. The easiest variation is to press up against a wall.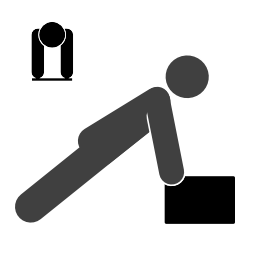 Incline Triceps Push Up - Starting position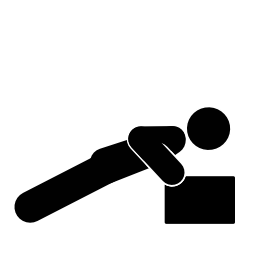 Incline Triceps Push Up - Muscle Under Tension
Decline Triceps Push Up
Decline push-up focuses more on the upper pecs and is considered an advanced exercise as the body weight is increased by the inclination of the body. The higher you raise your feet, the more difficult the exercise will be. However, above a certain height, it turns into a Pike Push-up, which is a shoulder exercise.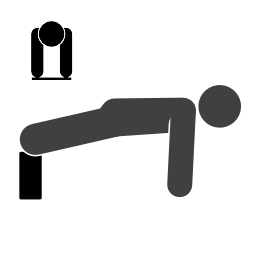 Decline Triceps Push Up - Starting position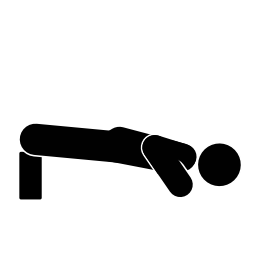 Decline Triceps Push Up - Muscle Under Tension
Exercise Alternatives