Cross Body Biceps Curl - Instructions, Variations & Alternatives
Muscles involved
Also known as
How to perform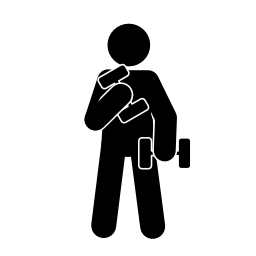 Cross Body Biceps Curl - Alternate Right Curl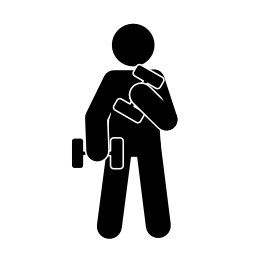 Cross Body Biceps Curl - Alternate Left Curl
Set up & Starting position (standing)
Stand with feet shoulder-width apart and hold a weight in each hand with a pronated grip, hands placed in front of thighs.

Concentric phase
Keeping your upper arm fixed, curl one weight up across your body towards your opposite shoulder and squeeze your biceps at the top.

Isometric hold (optional) - Hold the weight there and squeeze your biceps for about one second.

Eccentric phase
Slowly lower the weight down to the starting position and repeat. You can alternate your arms or do one arm at a time.
Due to the hammer/neutral grip and the cross body motion, this biceps curl variation puts a bit more emphasis on your brachialis (forearms) and the long head of your biceps brachii (biceps peak) than a standard curl.
Exercise Alternatives