Close Grip Row - Instructions, Variations & Alternatives
Muscles involved
Deltoids

Biceps

Forearms

Lower back
Also known as
How to perform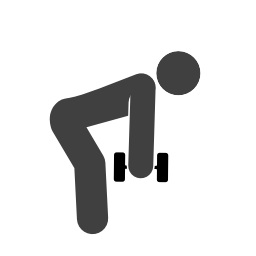 Close Grip Row - Starting position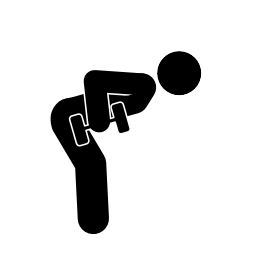 Close Grip Row - Muscle Under Tension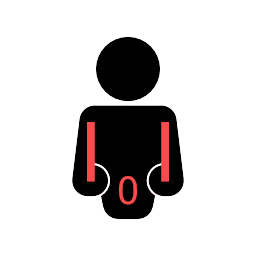 Narrow or Close Grip - Arms close to the body
Set up & Starting position (bent over with chest support option)
Standing with knees bent, lean forward (buttocks slightly back) so that your torso is roughly parallel to the floor. Grasp and hold the weight* in front of you with arms extended at shoulder width or slightly narrower. Keep your back, head and neck straight.

*Note: The supinated grip is often more convenient as it keeps the elbow close to the body.

Concentric phase
Drag the weight back toward the lower abdomen and bring your elbows back as far as you can while keeping your arms close to your body.

Isometric hold (optional) - Keep your back straight and chest out squeezing your shoulder blades together, hold for a second.

Eccentric phase
Slowly extend your arms back to the starting position and repeat.
The Close Grip Row better focuses on the mid-lower back muscles (lats and lower trapezius). This free-standing exercise requires more core stabilization than the Seated Row variation.
Exercise Alternatives