Shoulder Rotation - Instructions, Variations & Alternatives
Muscles involved
How to perform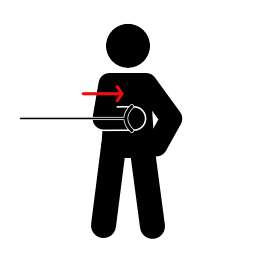 Internal Rotation - Moving toward the body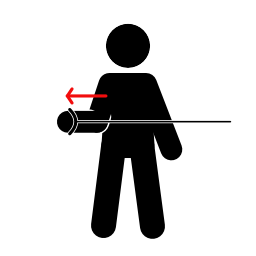 External Rotation - Moving away from the body
Set up & Starting position (lying, standing, seated)
Bend your arm so your forearm is in front of your body and elbow on your side.

Concentric phase
Keep your elbow close to your side and rotate the shoulder to bring your forearm and hand across your body (internal rotation) or away from the body (external rotation).

Isometric hold (optional) - Stop when you feel a stretch and hold this position for a seconds.

Eccentric phase
Slowly return your arm to the starting position keeping elbow close to the body. Repeat.
Combine internal and external rotations for a good warm-up that will help strengthen shoulder stability and prevent injury.
Exercise Alternatives