Leg Extension - Instructions, Variations & Alternatives
Muscles involved
How to perform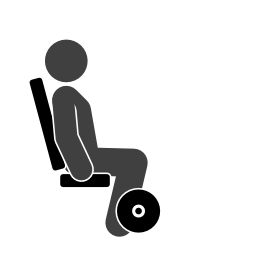 Leg Extension - Starting position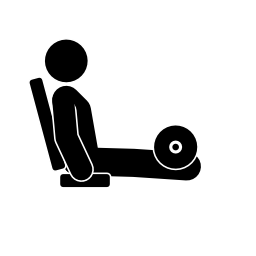 Leg Extension - Muscle Under Tension
Set up & Starting position (seated)
Sit on a chair with your back straight, knees bent at 90 degree and feet hip-width apart. Hold onto the side of the seat or place your hands over your thighs to secure your position.

Concentric phase
Lift the weight while extending your knees as you flex your quadriceps until your legs are almost straight.

Isometric hold (optional) - Hold this position for a second.

Eccentric phase
Slowly lower your feet back in a controlled motion to the starting position. Repeat.
Exercise Alternatives