Romanian Deadlift - Instructions, Variations & Alternatives
Muscles involved
Glutes

Lower back

Hamstrings
Adductors

Trapezes

Rhomboids

Deltoids

Forearms
Also known as
RDL
Roman Deadlift
Stright Leg Deadlift
How to perform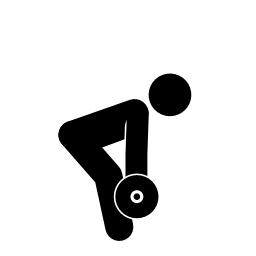 Romanian Deadlift - Low position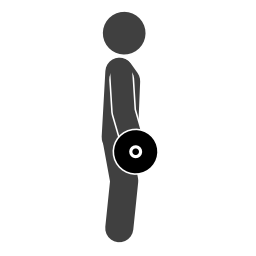 Romanian Deadlift - High position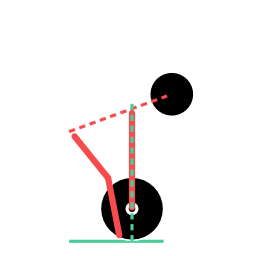 Leg extended and shoulders over the bar
Set up & Starting position (standing)
You can start lifting the barbell from a power rack, otherwise Deadlift the weight from the floor as follows:
Stand in front of the weight with feet hip width apart, broaden your chest and drop your hips back slightly. Hinge at your hips to lean forward and bent your knee to take hold of the weight. Grasp the weight at shoulder width apart with an overhand grip.
Lift the chest and take a deep breath to brace the core. Retract shoulder blades and place the weight near your shins.
Pull the weight up by extending the hips and straightening the torso.

Eccentric phase (lowering the weight)
Push your hips back and lean forward, keeping your spine straight as you slowly lower the weight toward your feet as low as you can. Let your knees bend as much as needed, while keeping them fairly stiff.

Concentric phase (lifting the weight)
Once you feel a maximal stretch on your hamstring, squeeze your glutes and thrust your hips forward to get back in a standing position with the weight in front of your thighs. Repeat.
Exercise Alternatives