Straight Arm Pulldown - Instructions, Variations & Alternatives
Ce contenu n'est pas encore disponible dans votre langue.
Muscles involved
Rhomboids

Deltoids

Triceps

Pectorals
Also known as
How to perform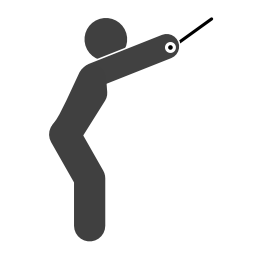 Straight Arm Pulldown - Starting position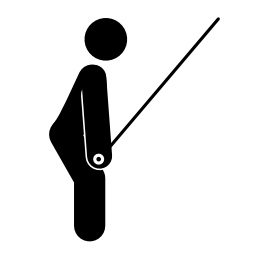 Straight Arm Pulldown - Muscle Under Tension
Set up & Starting position
With a straight-bar or rope attachment positioned on the high setting, grab the attachment with an overhand grip, your hands shoulder-width. Step back and slightly bent over to extend your arm overhead.

Concentric phase
Keeping your arms straight, pull the weight down in an arc while squeezing your shoulder blades together and keeping your core tight until you reach your thighs.

Isometric hold (optional) - Pause on second.

Eccentric phase
Slowly return to the start position and repeat.
Exercise Alternatives