Arnold Press - Instructions, Variations & Alternatives
Ce contenu n'est pas encore disponible dans votre langue.
Muscles involved
Also known as
Arnold Shoulder Press
Scott Press
How to perform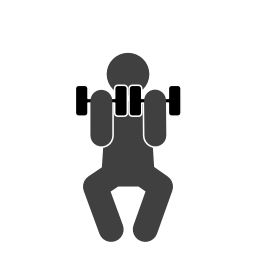 Arnold Press - Starting position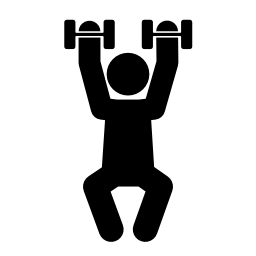 Arnold Press - Muscle Under Tension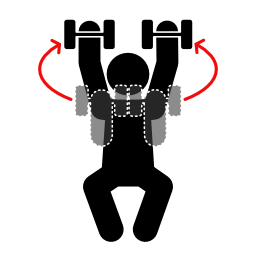 Hand rotation throughout the movement
Set up & Starting position (standing,seated)
Hold the weights in your hands in front of your shoulders, palms facing your body, like a dumbbell curl, with the weight just above your shoulders and your elbows slightly forward. Tighten your core and flatten your back.

Concentric phase
Then instead of pushing straight up, raise the weights overhead while spreading your arms to either side, rotate the palms of your hands to face forward. Keep lifting the weights in one fluid motion until your arms are fully extended above you.

Eccentric phase
Slowly return to the starting point through the same rotation and repeat.
Exercise Alternatives