Wide Grip Row - Instructions, Variations & Alternatives
Ce contenu n'est pas encore disponible dans votre langue.
Muscles involved
Rhomboids

Trapezes

Deltoids
Lats

Biceps

Forearms

Lower back
Also known as
How to perform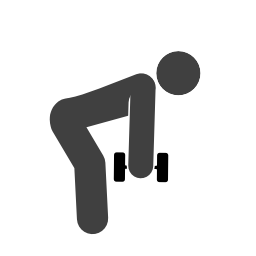 Wide Grip Row - Starting position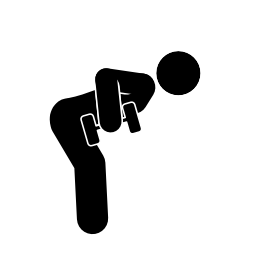 Wide Grip Row - Muscle Under Tension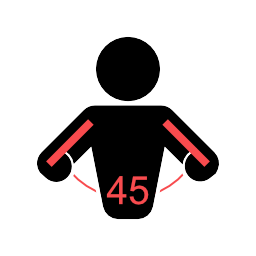 Wide Grip - Arms away from the body, around 45 degree angle
Set up & Starting position (bent over)
Hold the weight in front of you with a grip wider than shoulder width, arms fully extended. Keep your back, head and neck straight.

Concentric phase
Drag the weight back toward your chest - keep elbows away from your body at around 45 degree angle - until elbows reach your side or slightly behind.

Isometric hold (optional) - Keep your back straight and chest out squeezing your shoulder blades together, hold for a second.

Eccentric phase
Slowly extend your arms back to the starting position and repeat.
Although the Wide Grip Row does allow you to focus more on the upper back, changing the hand grip can affect the intensity of the muscles worked: an underhand grip place more load on your lats and lower traps, while an overhand or hammer grip isolates the posterior deltoid and middle trapezius.
Exercise Alternatives