Lateral Step Up - Instructions, Variations & Alternatives
Ce contenu n'est pas encore disponible dans votre langue.
Muscles involved
Hamstrings

Adductors

Abductors

Calves
Also known as
Side Step Up
Single Leg Squat from bench
How to perform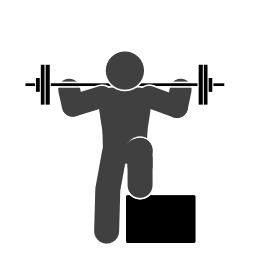 Lateral Step Up - Starting position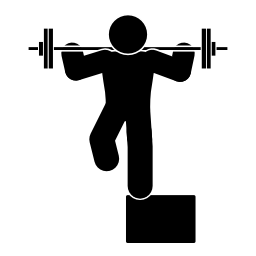 Lateral Step Up - Muscle Under Tension
Set up & Starting position (standing)
Position a step or box directly to the side of you. Place one foot onto the box, while your other foot is firmly planted on the floor.

Concentric phase
Press the heel of your foot into the box and drive upward until your supporting leg becomes fully extended.
Assume a standing position on top of the bench.

Eccentric phase
Begin to step down to the same side you started and repeat. Switch sides to train each side equally.
Exercise Alternatives