Drag Curl - Instructions, Variations & Alternatives
Ce contenu n'est pas encore disponible dans votre langue.
Muscles involved
How to perform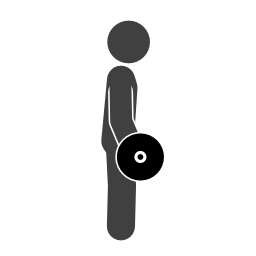 Drag Curl - Starting position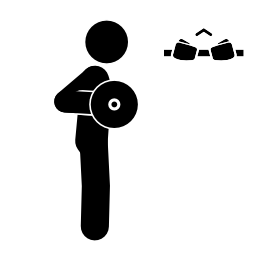 Drag Curl - Muscle Under Tension
Set up & Starting position (standing)
Stand holding a weight using a shoulder-width underhand grip with elbows almost fully extended.

Concentric phase
Exhale as you pull your elbows backward and raise the weight straight up keeping it close to the contours of your torso.

Isometric hold (optional) - At the top of the movement, hold for a count of two and squeeze your biceps.

Eccentric phase
Reverse the movement and lower the weight back down to the starting position. Repeat.
Exercise Alternatives