Seated Wide Grip Row - Instructions, Variations & Alternatives
Ce contenu n'est pas encore disponible dans votre langue.
Muscles involved
Rhomboids

Trapezes

Deltoids
How to perform
Seated Wide Grip Row - Starting position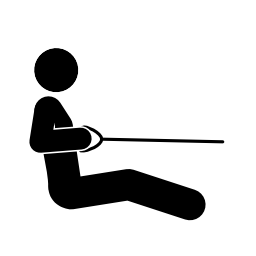 Seated Wide Grip Row - Muscle Under Tension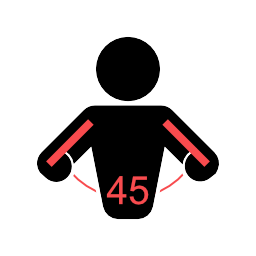 Wide Grip - Arms away from the body, around 45 degree angle
Set up & Starting position (seated)
Sit on the bench, grasp the bar or handles and plant your feet firmly on the ground (or footrest). Pull your torso back and stretch your arms out in front of you. Make sure your back, head and neck are properly aligned.

Concentric phase
Keeping your torso straight, pull on the handles and bring your elbows to the side and back. Keep your elbows off your body (about 45 degree angle between your arms and your waist).

Isometric hold (optional) - Squeeze your shoulder blades together, keep your chest up and hold for a moment.

Eccentric phase
Slowly extend your arms back to the starting position and repeat.
The Wide Grip Row trains the middle and upper back muscles (mid-back trapezius, rhomboids) as well as the back of the shoulder.
Exercise Alternatives